MrQ Mobile Casino Review No Deposit Bonus
Signup Bonus:
-% Bonus up to $0
Play Now
Online casino reviews are important because it seems that new online gambling houses open their doors every day. Additionally, well-established mobile no deposit online casinos like MrQ regularly come up with new bonus codes, promotions, and games to keep up with the competition. Many new online gambling venues have popped up in the past few years, but not many of them have managed to keep players interested with good games and no deposit bonus code offers. Some of them are scams and just want to take your money, and some don't invest enough nor listen to their players' reviews. Today, we'll be conducting our review of a relatively new online casino, MrQ - which seems to have captured the hearts of UK gamblers.
MrQ Casino became part of the online gambling scene in August, 2018 with a simple goal: to bring a new life to the bingo world. With a license from the UK Gaming Commission, this online casino is focused mainly on UK residents. MrQ Casino guarantees safety to its players and they do their best to keep up with the high safety standards.
This gambling house is mainly focused on bingo and slots, but you can also enjoy the fan-favorite table games like roulette or blackjack. The games are powered by Thunderkick, Blueprint Gaming, and NetEnt, so good and quality games are guaranteed.
No deposit bonus codes may not be a part of the casino's offer, but there are numerous bonus promotions that are mainly focused on free spins or free bingo games. This may not be as tempting as other casino's bonus offers and codes we've reviewed, but MrQ Casino has an ace up its sleeve: non-existing wagering requirements. Yes, you read correctly: there aren't any wagering requirements, so players can take up all of their winnings! Read more about this in our review below.
Casino MrQ operates in the UK, and its primary customer-base are UK players. This is why the site is only in English and the only currency is GBP.
If you're intrigued to find out more about MrQ's Online Casino site, read our whole review below.
Payout Percentage:
95.99%
Supported Platforms:
Software:
Thunderkick
Payment Methods:
WireTransfer, Mastercard,
Location:
Sweden
Established:
2018
License:
UK Gambling Commission
Languages:
EN
Number of Games:
11
Number of Slots Games:
11
Live Dealer Games:
No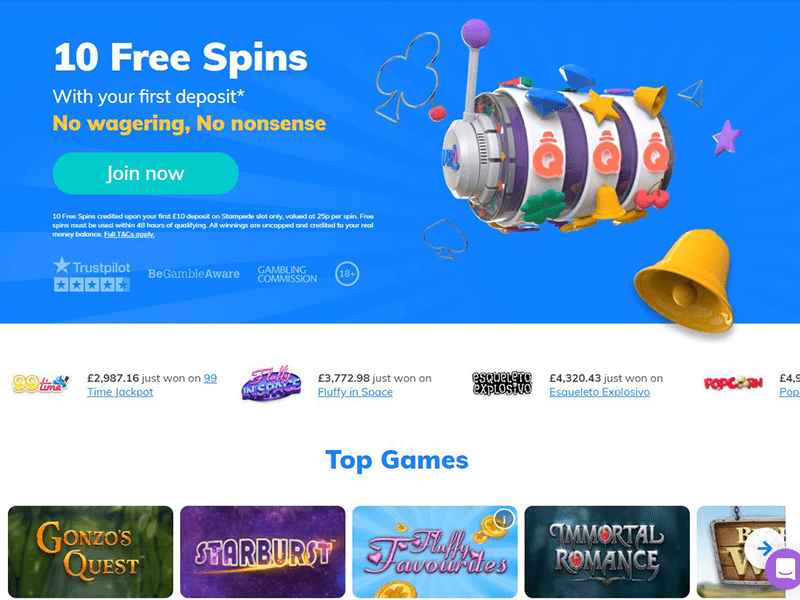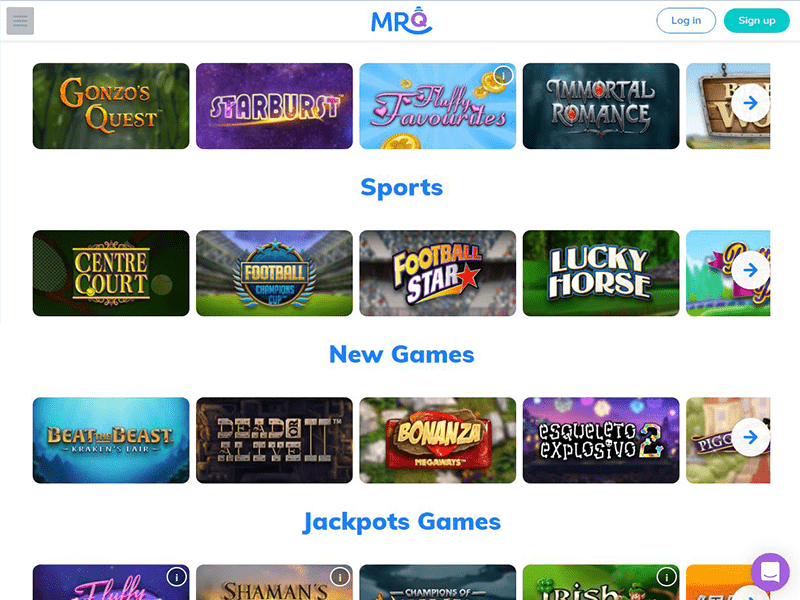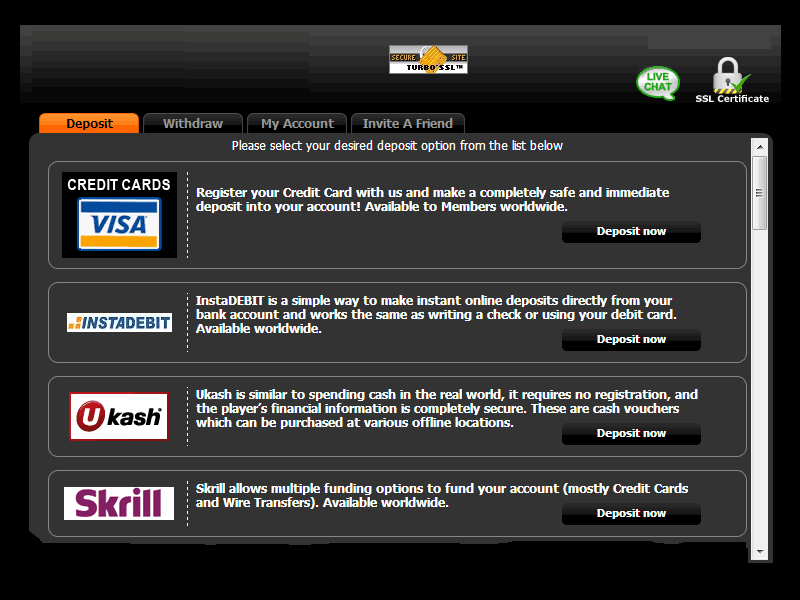 No Deposit & Other Bonus Mobile Offers
No deposit bonus codes are our weak spot when conducting a review on a casino's promotions, bonus codes, and special offers. We simply love it when venues give you a chance to enjoy their games with no deposit bonus codes and earn something without spending your dime. Unfortunately, our review team didn't find any no deposit bonus code promotion at the time of writing this review, no matter how hard we tried. However, the casino doesn't have any wagering requirements, so maybe that more than makes up for the lack of a no deposit offer. Nonetheless, we'll keep on dreaming about a possible perfect no deposit bonus code offer with no wagering requirements.
MrQ Casino may not offer no deposit codes, but they still offer a welcome bonus! The operator will give you 10 free spins on the Stampede slots, and each spin is worth 25p, so you'll have £2.50 to spend at the slots. The only condition is to deposit at least £10 which is not unreasonable. No codes are required. This might look like a small thing, but did we mention in this review that the casino doesn't have any wagering requirements? That means that you can cash out everything you'll win, so we think that this is a pretty good deal.
Our review team found an attractive offer for bingo lovers - all new players get free bingo tickets! Create an account, and you'll have 24-hour access to the Free For All bingo room. You'll receive six free bingo tickets which you can use on over 20 different bingo games! Did we mention that there are no wagering requirements? Well, in case you've missed that info in our review - here we go again: no offer is subjected to any wagering requirement, so all your winnings are just yours!
MrQ Casino Mobile App
The mobile app is a really convenient thing for any online casino. As we've seen many times in our reviews, a dedicated app allows players to enjoy their favorite games at any time, without any restrictions. Some casinos even offer additional no deposit bonus codes for players that will make an account via their dedicated app. On the other hand, having an app might take a lot of memory space on your mobile device and a slower experience because of that.
MrQ Casino doesn't have an app, but our review team tested their mobile version of the website and was quite satisfied with their product. Even though there weren't any special bonus codes for mobile users, the portable version of the website is user-friendly, easy to navigate, and the games don't lack in quality or speed. The mobile website is very convenient for use, especially for people who are constantly on the move.
Device Compatibility
Not having a dedicated app is not a disadvantage for MrQ Casino, as the site is supported by various browsers and devices. Follow our detailed MrQ Casino review to see if your device supports MrQ's Online Casino site.
iPhone/iOS: If you own an iPhone, iPad, or any other iOS supported device, you're in luck. You can enjoy all the advantages that Mobile Casino MrQ has to offer! The site is supported by all iOS devices, and all you need to do is visit the casino by using the Safari browser.
Android: MrQ Casino is also supported by all Android devices. Regardless if you're using a dated Samsung smartphone or any other mobile device, you can access your profile using the casino's website. You can use the Google Chrome browser or another preferred browser to access the site and enjoy all the games!
Other: as we mentioned previously in our review, MrQ Casino is supported by various devices and browsers. You can use any browser to access the site, and start playing immediately!

How to Deposit Online
Making deposits at the MrQ Casino is as easy as it gets. You can use your Visa or Mastercard Card, PayPal, or even Pay by mobile. Here are a few steps from our review team to help you with your deposits:
Click on the + icon if you're using your mobile device ('Deposit' button if you're using the desktop version)
Select your preferred payment method (card, mobile or PayPal)
Follow the instructions from MrQ
Confirm the transaction using the authorization code you've received
How to Withdraw your Winnings on your Phone
Claiming your withdrawal is also a seamless process, especially if you're using a mobile device. Here are a few steps from our review team to help you with your deposits:
Click on your avatar in the right corner
Click Withdraw and select the amount you'd like to cash out
Follow the instructions from MrQ
You'll be contacted by the support team within 24 hours to complete your transaction
Beware of Wagering Requirements
This is the part of the review where we usually warn you about the wagering requirements and tell you that some casinos tend to have some schemes and it's impossible for you to get your winnings out. Well, this review is a bit different. Guess what? This casino doesn't have any wagering requirements!
This is probably because of their meagre welcome bonus that only features a few free spins. However, that doesn't mean that you won't have a great time and a chance for winning. We were surprised that a new casino like MrQ takes such bold and innovative steps, but we're also glad to finally be able to withdraw all the winnings without looking out for hidden tricks. We're just wondering if the casino will offer no deposit bonus codes and will they be subjected to wagering requirements?
Withdrawal Timeframes
Upon our reivew of this no deposit mobile casino, MrQ, we learned that this is a site that prides itself in offering UK players fast withdrawals with no fees. Unfortunatelly, compared to other UK casinos like All British Casino, MrQ has a smaller selection of withdrawal methods. It entails Visa, Mastercard and PayPal. But that isn't too big of an issue as these are in general, the most popular fast payout options available in England.
In order to keep your winnings from Casino MrQ, you need to go to the cashier section and follow the steps we've explained above. Each cashout request is reviewed within 24 hours. PayPal withdrawals are the fastest with a total processing time of 24 hours, whereas Visa and Mastercard can take between three and five days.

Biggest Real Money $$$ Mobile Casino Jackpot Wins
MrQ Casino gives all players a fair chance for winning. We reviewed their progressive slots, and they're much more entertaining than we hoped for. The casino has daily progressive jackpots and you can see the winners displayed at their site, celebrating their wins. The casino regularly pays out every win, and there are no hidden traps. Our review team suggests you try out these slots and join the club of lucky winners!
MrQ Casino Complaints
Revealing the ugly side of the casino has always been a part of our reviews. We do appreciate every critique, comment, and honest review - especially if it comes from players. We believe that that's the easiest and fastest way to see what the casino has to hide. In the case of the MrQ Online Casino, we're happy to say that our search for negative reviews was unsuccessful. We did find a few reviews about slow payment, but that's something that we found at almost any casino.
Another complaint would be about the working hours of the customer support service - they have working hours from 08:30 'till 17:30, with exception of bank holidays and weekends. This could be tricky for players that might have certain issues, especially with some of the bonus promotions. On the other hand, the casino's customer support service employees do their best to respond to the mail and the live chat as quickly as they can.
How to Uninstall the MrQ Mobile App
As we mentioned previously in this review, MrQ doesn't have a dedicated mobile app, so you don't have to uninstall anything. Even though having an app can improve your mobile casino experience in many cases, that's not necessarily the case with this venue. MrQ Casino is supported by many browsers, and their mobile site looks amazing. It's easy to navigate and you can enjoy all the games from the game library.
If you want to exit from the online venue, you can simply log out from your account and sign in again whenever you want to join back again.

Our MrQ Casino No Deposit Mobile Recommendation
We are always honest in our reviews and we would never recommend a casino where we wouldn't put our own money. That's why we give a good recommendation for MrQ Casino - this place is perfect for new players and bingo fans!
They don't have any wagering requirements, and even though their bonuses aren't even close to the ones provided by some bigger casinos, you'll always be able to withdraw your full winnings! The lack of mobile no deposit bonus codes is something that we dislike, but we do hope that we'll be able to play here with a no deposit bonus code as a part of the welcome package soon.
The operators are focused on a small number of games, but where they lack in quantity, they compensate with quality. This gambling house is a good choice for UK residents, so if you want to try something new, MrQ Casino is the place for you!